Your search has led you to the right place.
Relentless * Reliable * Results!
We're Dedicated to providing excellent service and compassionate representation.
*Personal Injury/ Accidents
*Immigration Law
USCIS and Court
*Criminal Law
State and Federal

Relentless
We don't back down from a challenge, and we'll fight fiercely for a favorable result.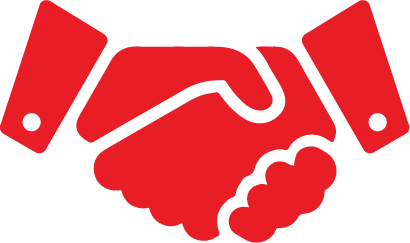 Reliable
You can count on us for quality, knowledgeable service from start to finish.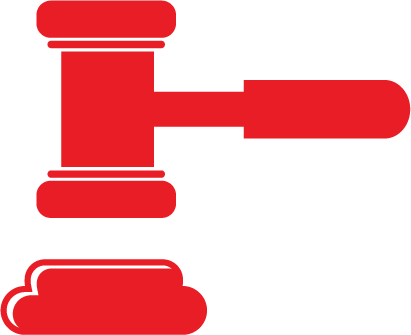 Results-Oriented
As we navigate your case, your goals and your future will be our top priorities.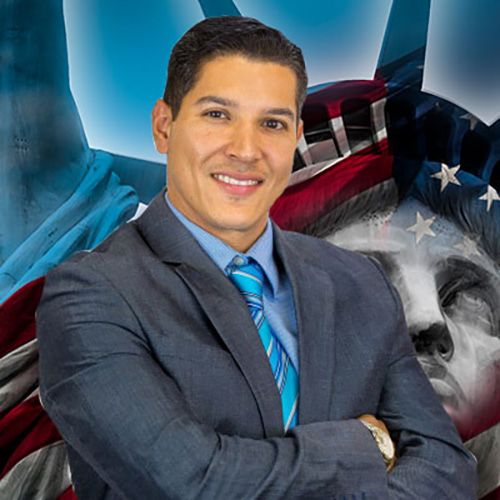 Alberto Ruiz
Attorney at Law
As an immigration and personal injury attorney, Alberto Ruiz represents those dealing with some of life's most difficult problems. Alberto's vast experience has prepared him to treat your case with the care and attention it deserves.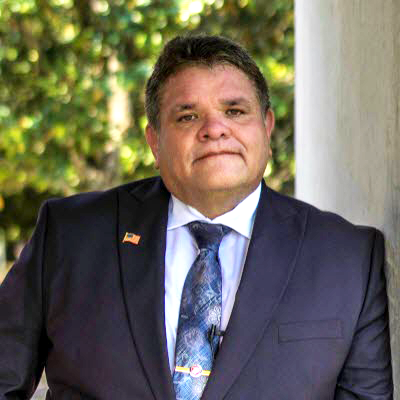 Raul (Rudy) Morales Natividad
Attorney at Law
Attorney Raul Morales has worked diligently throughout his life to serve those around him. He strives to bring a better life to those around him, from serving in the Marine Corps, working as a police officer for twenty years, and then finding his passion for law.
At the Abogado Ruiz Law Firm, PLLC, our realistic and competitive lawyers work diligently for our clients. We have been working for years with the goal to serve our community of Pearland, Texas, and the surrounding areas.
We believe that communication is essential. Not only do we answer and return phone calls personally and can talk most any time, but we also are bilingual, have traveled a lot and understand cultural differences, and strive to be the compassionate attorneys that you need.
We serve those seeking support in matters involving immigration, family law, personal injury, civil rights, and more. Having personal experience, years of study, and experience in our firm, we are here for you.
Since 2012 for Morales and 2013 for Ruiz, we have been offering skilled legal representation to clients in Pearland, Texas, and the surrounding area. Discover how we can help you seek a result that benefits you and the ones you love. We are dedicated to providing quality representation for you.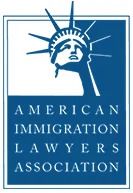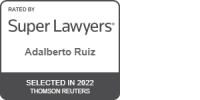 Very Professional
Attorney Ruiz is a great immigration attorney. Not only is he extremely knowledgeable in the immigration field, but he is super attentive and dedicated. Attorney Ruiz was very professional and passionate about completing my case and assuring me all the way that things were going to be ok. I am so grateful to him and his staff. I highly recommend Attorney Ruiz to anyone who needs an outstanding Attorney.
Definitely Recommend
Very friendly staff and Mr. Ruiz was able to answer all of my fathers questions regarding replacing his citizenship card. They filled out all paperwork needed to request a new one, always returns my calls in a timely manner. I would definitely recommend Abogado Ruiz law firm.
Highly Recommend
He helped me get everything in order that I needed an order. I ended up having a last-minute thing come in from the USCIS and he helped me and everything ended up going okay and I had all my conditions removed. I would highly recommend him!
Treat You Like Family
Have been working with Albert on my case and there's nothing but good to say bout him and his staff they treat you like family and they provide with the best service he goes out of his way to do what he has to do to get you right want to thank Natalia she did awesome on my paper work like I said when you come in they focus on you and your case thank y'all once again for y'all s service
Excellent
My experience with the lawyer Ruiz law firm was excellent. From the first day, its employees, secretaries. They made me feel confident and speak my language. I totally recommend Lawyer Ruiz. He is a person, with a big heart. Who listens to problems and with great intelligence does not come to us. My problem was better than other lawyers thought. He is a lawyer that I recommend, in all sincerity, he will solve any legal problem. Millions of thanks, Lawyer Ruiz and law firm.
Why Work with Us?
Responsive Service
Our clients get our personal cell phone numbers because we know that when so much feels uncertain, you need answers in a timely manner.
---
Passionate Counsel
At Abogado Ruiz Law Firm, PLLC, we truly care about our clients and helping them work through their complicated legal problems.
---
Bilingual Attorneys
We're able to communicate with clients in both English and Spanish, and our world travels have made us familiar with many cultures.
---
Here for You After a Serious Injury
If you've been injured in an accident, our team at Abogado Ruiz Law Firm, PLLC is here to help you seek compensation. When you reach out to us, you'll speak directly with an attorney who can listen to your story, advise you on your options, and help you fight for the results you deserve.
Case Results
Our attorneys leverage their experience to seek favorable results for our clients.
Ruiz Law Firm Recovers $750,000 for severely injured client
Our client was severely injured after police brutality assaulted him, and lodged criminal charges against him. The Ruiz Law Firm fought hard to confront his criminal charges and initiated a complaint against the officers for misconduct, police brutality, and personal injuries. As a result of the firm's diligence and tactical legal strategy, the client's medical bills and expenses were paid and the client was compensated $400,000 for his injuries. If you need a lawyer to stand by your side and fight for your rights, call the Ruiz Law Firm at (832) 744-8650.
Net to client: $400,000
Ruiz Law Firm Wins Dismissal of Criminal Theft Case
Our client was charged with theft for allegedly stealing a machine from his employer's business. Attorney Rudy Natividad combed over the State's evidence and collaborated with the client to produce convincing evidence of his innocence. The proceedings and negotiations with the District Attorney's office were extensive. On the Eve of trial, Natividad subpoenaed various witnesses but the State's key witness would not come forward. Based on a lack of material witness and insufficient evidence our client's case was dismissed. With over 20 years of experience in law enforcement, Attorney Natividad and our Criminal Defense team will help reach a favorable resolution to your criminal case.
Case Dismissed
Prosecutorial Discretion Granted for Numerous Immigration Court cases
The Ruiz Law Firm has recently received immigration court approval for numerous requests for prosecutorial discretion (PD).
PD is available for certain immigration court cases where the Respondent can prove that PD is warranted based on the merits of the case. Our firm prides itself on the ability to work quickly and effectively with clients to produce high-quality PD requests that align with the requirements of the Department of Homeland Security's Executive Office for Immigration Review (EOIR). If you have a case before the Immigration Court call us today at (832) 744-8650! The Ruiz Law Firm gets the job done!
We Fight For Your Rights!
Injuries, state and federal criminal law, and immigration legal issues can cause major amounts of stress. Each has the ability to affect not only your life but potentially the lives of your loved ones. Trust these types of cases to a team of knowledgeable attorneys. At Abogado Ruiz Law Firm, PLLC, we help clients seek compensation for injuries caused by car accidents and other related incidents. We also offer guidance on immigration issues like naturalization and non-citizen criminal charges. Reach out to our office in Pearland, Texas, when you need representation.
Don't leave your future to chance. Discover how we can provide you with the strategic and straightforward advice you need to pursue your ideal result. With us in your corner, you can feel confident knowing we'll advocate aggressively on your behalf. Reach out to our office today to set up a free phone consultation of your case. We proudly serve our clients in Brazoria County, Harris County, Fort Bend County, and Montgomery County, Texas. Together, we can work toward the outcome you need to move on with your life.